Introducing Swatches: An App That Makes Collecting Paint Colors Fun /Link
Introducing Swatches: An App That Makes Collecting Paint Colors Fun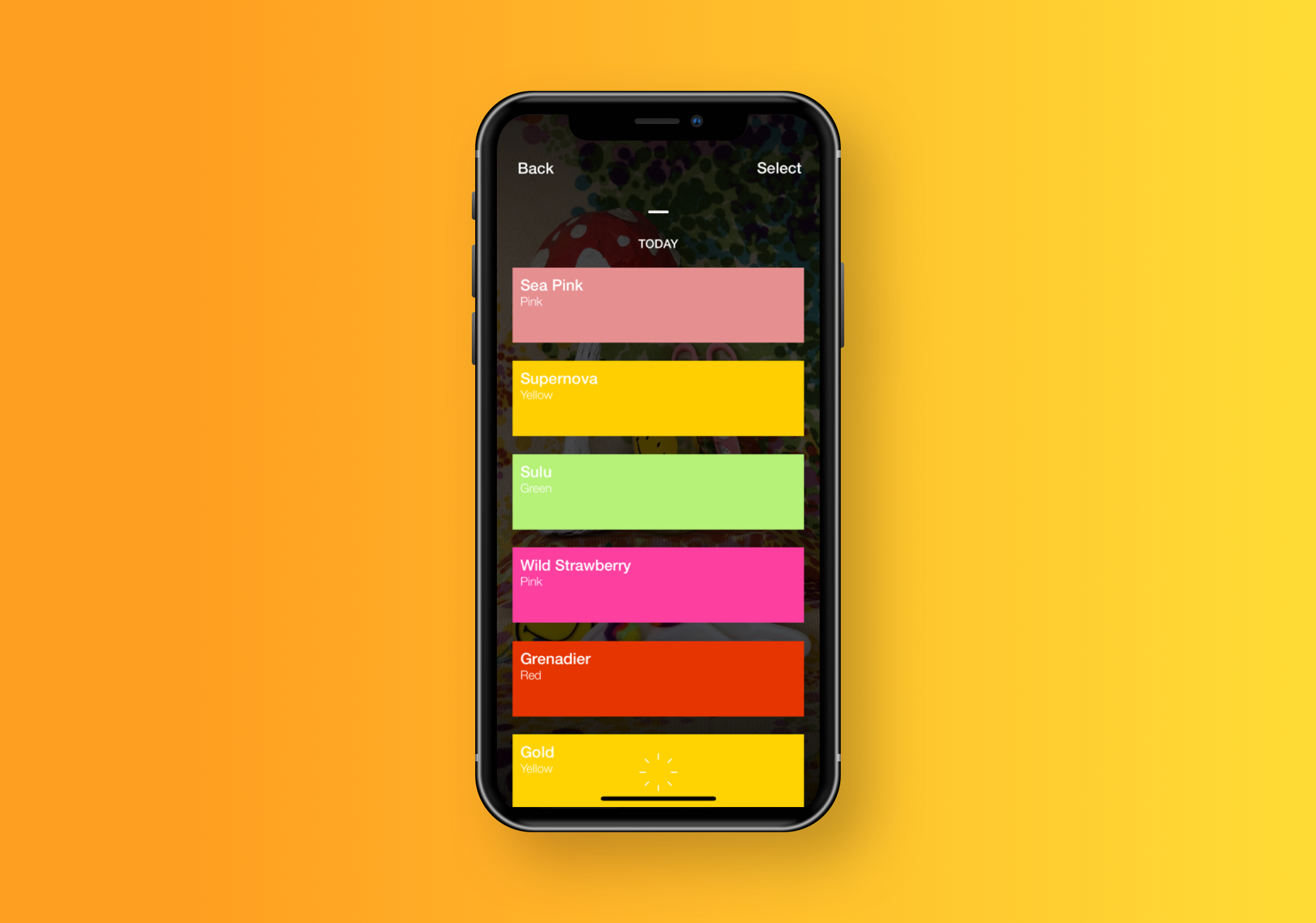 ibby
Dec 07, 2017
We're happy to share the news of a colorful new app launch today on Abduzeedo called Swatches, a color picker for the real world. Have you ever tried to start a painting project and gotten stuck at that critical moment where you actually have to commit to a paint color? Picking paint colors is hard. Sure it's easy to spot a great color out in the world but super difficult to remember a color that you've seen, let alone figure out which paint color is the closest match. Swatches is a free iPhone app that solves this problem. 
Using manual white balance, exposure and color matching algorithms, Swatches lets you capture your colors with accuracy and ease. Think Shazam for paint.
Andrew Campoli, a product designer and iOS Developer, is the mastermind to thank for the inventive idea that enables you to simply use your iPhone camera to accurately capture colors that inspire you in your daily life. Swatches then gives information about the color like the nearest paint, Pantone, RGB and Hex values and lets you easily share your swatches and palettes with friends and clients. If you've ever wanted to paint your wall a true sky blue or color your logo with your favorite flower then Swatches was made for you. Learn more here and head on over to the iTunes Store to download Swatches for free. 
(@)ibby
Published on 07 Dec 2017 at 07:03AM