NCS Search app - white version /Link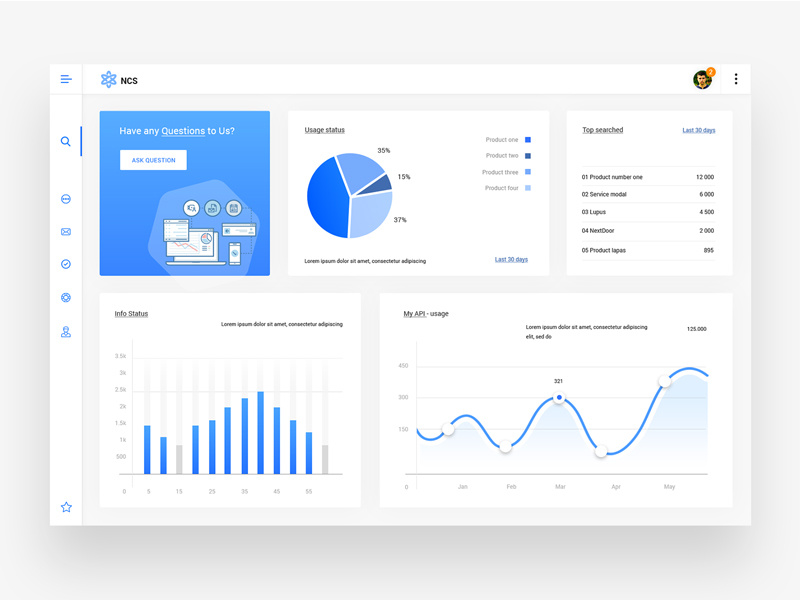 Hey folks!
Here is new one project that we are cooking! I'm really excited to show you guys several new screens. Noncompliance Data Search application is application for research many different kind of services. From research entrepreneurs, markets, business people to other different things. This one is white version.
All your suggestion and comments will mean a lot to me!
Don't forget press button "L" if you like
Check my behance portfolio here
Cheers!
(@)Dejan Baric
Published on 23 Feb 2018 at 10:34AM