Papa John's Discount Pizza Promotion: 50% Off Pizzas /Link
Hey all you pizza lovers! Papa John's is offering 50% off regular priced pizzas! Just use promo code DEC50. Make an order online for your favorite pizzas, enter the promo code in their promo code box, and place your order. Each Papa John's pizza is carefully crafted with flavorful, superior-quality ingredients and toppings. This is a great... Keep Reading↠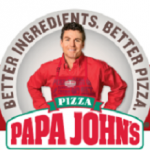 Hey all you pizza lovers! Papa John's is offering 50% off regular priced pizzas! Just use promo code DEC50. Make an order online for your favorite pizzas, enter the promo code in their promo code box, and place your order. Each Papa John's pizza is carefully crafted with flavorful, superior-quality ingredients and toppings. This is a great opportunity to try out Papa John's pizza if you never had one, if you have had Papa John's pizza in the past then you known how sweet this deal is! This promotion is available online only for a limited time. What are you waiting for? Order some pizza for you and your family now and enjoy it while this offer lasts!

Papa John's Discount Pizza Promotion Info:
Promotion: 50% off all regular priced pizzas
Promo Code: DEC50
Expiration: December 31, 2017
Availability/Locations: All participating locations (Store Locator).
Terms & Conditions: Some exclusions may apply.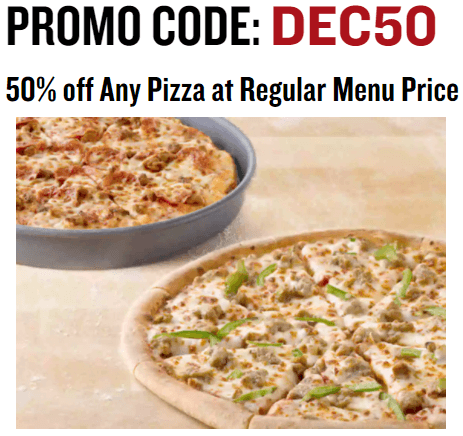 How to Get Discounted Pizza:
Go to the Papa John's website or download the Papa John's app via iOS or Android.
Enter promo code DEC50 in the promo code box.
Select and customize any pizza desired, and checkout.
Enjoy your 50% discount!
Bottom Line:
If you're craving pizza for lunch, dinner, or even breakfast, be sure to grab this offer from Papa John's! Making a purchase of any regular priced pizza using the promo code DEC50 to get 50% off. Don't wait too long though! This offer expires soon! For more tips and advice on how to save money, make sure to check out our full listings! Also check out our free food deals and birthday freebies, if you're into more food offers!

Chase Freedom Unlimited® offers $150 signup bonus after you spend $500 on purchases within the first three months. If you add an authorized user and make your first purchase within the first three months, you'll earn an additional $25 bonus. The Chase Freedom Unlimited® lets you earn an unlimited 1.5 percent cash back on all purchases which you can redeem your cash back rewards at any time and for any amount. The card works best for cardholders who enjoy earning Ultimate Rewards® points with the Chase Sapphire Preferred® in order to convert UR points for better redemption options such as Hyatt or United. Best of all, the card has no annual fee! Apply Now---

Freedom Unlimited Review
(@)Alex Lo
Published on 07 Dec 2017 at 11:00PM