Slowdive Post Mysterious Teaser: Watch /Link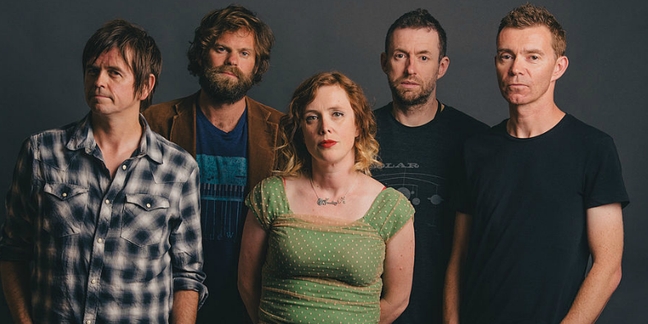 Slowdive have posted a mysterious new video on their Twitter, Facebook, and Instagram. The 22-second clip features a white line on a black screen that slowly forms a box; there is no audio. Watch it below. Pitchfork has reached out to Slowdive's representatives for more information.
Slowdive's last album, Pygmalion, arrived in 1995. In 2014, they reunited for a world tour (that included an appearance at Pitchfork Music Festival). A year later, they put out a new recording of "Avalyn," performed on the 2014 tour. Upon releasing the track, the band said they were working on a live album. Recently, they wrote on Facebook, "Happy New Year from all of us.. It's going to be busy," and shared an article that named a Slowdive record as one to anticipate in 2017.
See where Slowdive placed on Pitchfork's "The 50 Best Shoegaze Albums of All Time."
January 11, 2017
Watch Slowdive perform "When the Sun Hits" at Pitchfork Music Festival 2014:
(@)Noah Yoo
Published on 11 Jan 2017 at 06:23PM