Stories landing page (sketch freebie) /Link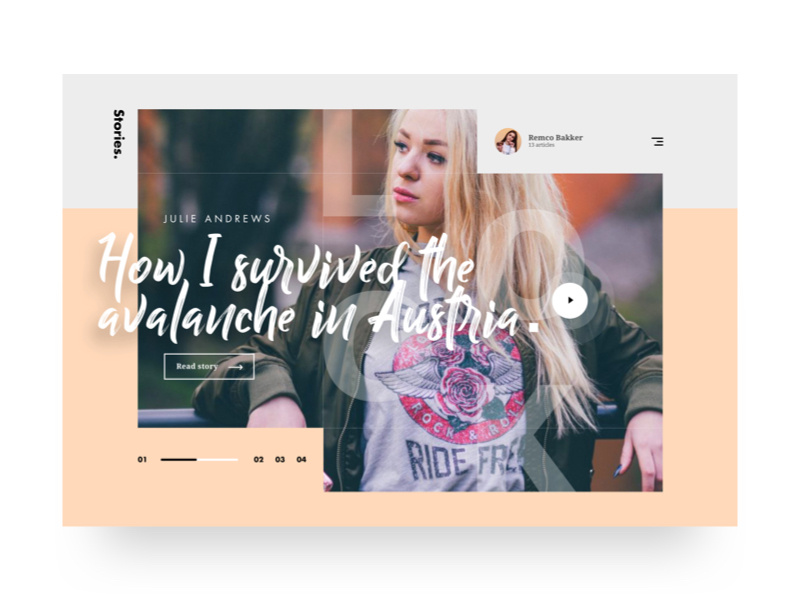 This style has always been here and I really love the experiments that i see nowadays. So therefore i'm also experimenting with this style to improve my vision.
I've added the sketch file so you guys can use/modify this for your own projects. Have fun with it.
Would you guys like to see this animated? If so, do you have suggestions?
(@)Remco Bakker
Published on 23 Feb 2018 at 10:22AM