Tetris Effect uses VR to drop puzzle pieces directly into your brain /Link


A thrilling, VR-ready celebration of the puzzle classic—but is that enough?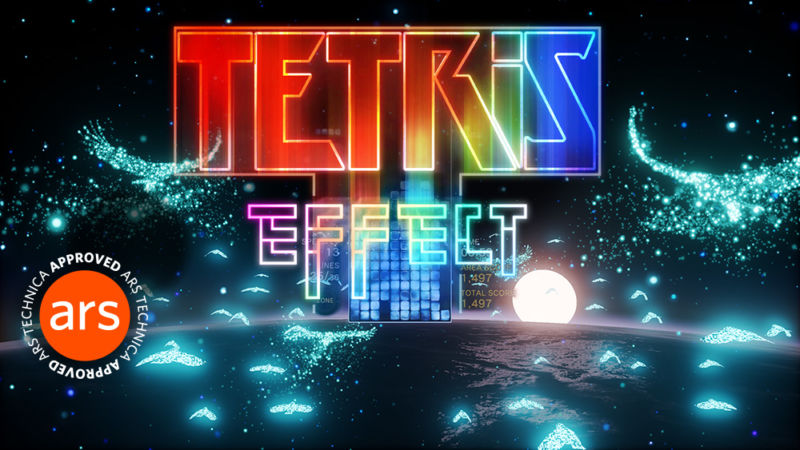 Before I began playing this week's new game, Tetris Effect, I found myself tempted to compare it to other versions of the puzzle series. That's an easy trap to fall into—a bullet-point sorting of tweaks, features, and differences—and one that gets pretty unwieldy with decades of Tetris games to compare to.
But shortly after I dove into Tetris Effect, with a PlayStation VR headset firmly strapped to my head, my thinking about this game drifted somewhere surprising: not to another game or sequel, but to an event. Specifically, I thought of the latest Classic Tetris World Championship, held in Portland, Oregon, in October.
There, a 16-year-old named Joseph Saelee rocked the gaming world by besting seasoned veterans of the game's 1989 NES version and winning it all. You've seen Tetris before, but never like this—with a multi-camera rig showing pros' gamer faces as they pound through ultra-fast sessions in incredible fashion (aided in no small part by a "hyper-tapping" technique used to keep sessions going beyond that version's "kill screen"). I'll never forget what I saw. What unfolded was not revolutionary, but its presentation, drama, and feeling of an oldie born anew made the competition particularly thrilling to watch.
Read 44 remaining paragraphs | Comments
(@)Sam Machkovech
Published on 09 Nov 2018 at 04:00PM