Watch Astronaut Chris Hadfield, Living Colour, More Cover David Bowie at Tribute Concert /Link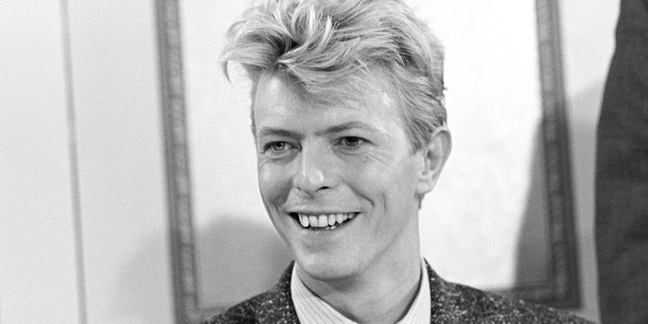 On the day that would have been David Bowie's 70th birthday, several collaborators, friends, and famous fans performed the first in a series of "Celebrating David Bowie" tribute concerts. Last night, on the anniversary of his death, the second show took place in New York. Among the performers was astronaut Chris Hadfield. In 2013, Hadfield covered "Space Oddity" in space while serving as Commander of the International Space Station. In addition, the concert featured appearances from the B-52's Kate Pierson, Living Colour, "Glee"'s Darren Criss, and many others. Watch footage below.
The first "Celebrating David Bowie" concert, which took place in London, included performances from actor Gary Oldman, La Roux, Mr Hudson, and others. The next Bowie tribute concerts take place in Los Angeles (January 25), Sydney, Australia (January 29), and Tokyo (February 2).
Read our feature "Anthems for the Moon: David Bowie's Sci-Fi Explorations."
Chris Hadfield: "A Better Future":
Chris Hadfield at Celebrating David Bowie https://t.co/iCnGkdkEuJ

— Julie Hegner (@julz91) January 11, 2017
The guitar pedal lineup for tonight's Bowie concert in NYC. Ought to be enough. pic.twitter.com/rnxNIQ93i0

— Chris Hadfield (@Cmdr_Hadfield) January 10, 2017
Living Colour: "I'm Afraid of Americans":
Living Colour: "Suffragette City":
Kate Pierson: "Golden Years":
Darren Criss: "Changes":
(@)Evan Minsker
Published on 11 Jan 2017 at 09:14PM